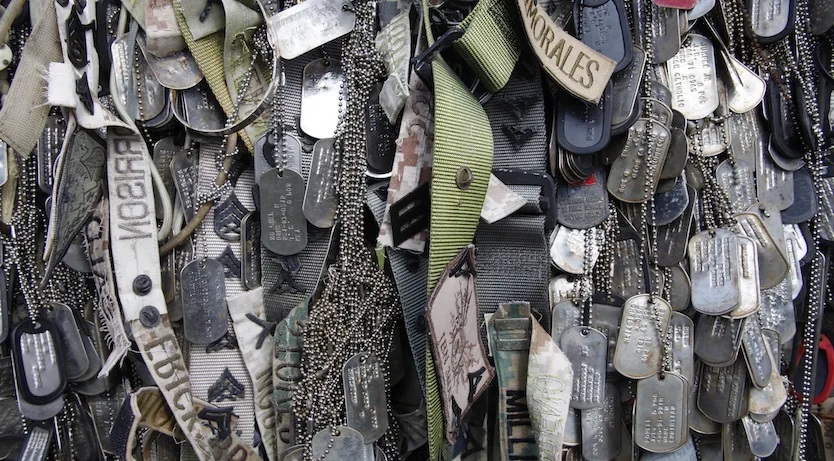 The iconic United States military dog tag has a fascinating history and was created out of necessity by soldiers themselves.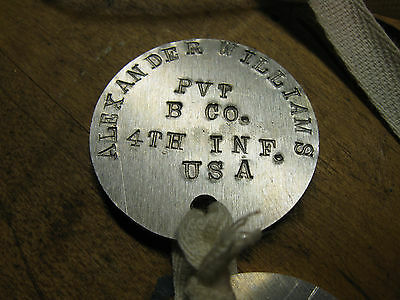 During the Civil War, which is one of America's most bloody and ruthless wars, there was an inability of the military to identify battlefield casualties.
The situation became so dire that infantrymen began to attach name tags to their uniforms for later identification if killed on the field. These pieces of paper were the precursor to the official G.I. dog tags introduced in WWI.
In 1906, a circular aluminum disc was created and presented by the U.S. Army to standardize identification tags. By 1913, these id tags were made mandatory by the entire U.S. military.
During WWI these circular tags were hand stamped with name, rank, serial number, unit, and religion.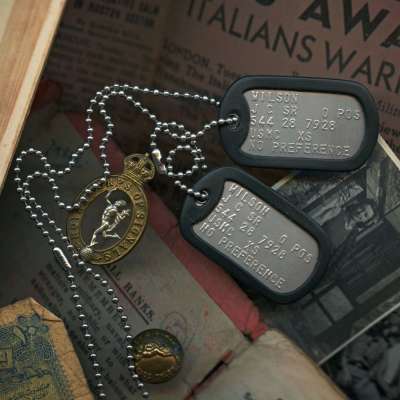 It wasn't until World War II that the circular tag was replaced with the oval tag that our current soldiers are issued today.
Since WWII there have been several variations to what information goes on the dog tag. Today, DogTags.com makes and customizes the current military spec tags and every tag comes with the iconic dog tag chain necklace that our parent company, Ball Chain Mfg. Co., Inc., has made for the US Military for decades.